Save The Lars Homestead
You saw it in 'Star Wars Episode IV A New Hope' as the home of Luke Skywalker. Later it is featured in 'Star Wars Episode II Attack of the Clones' when Anakin travels to Tatooine to find his mother. Lastly it returns in 'Star Wars Episode III Revenge of the Sith' when Obi-Wan Kenobi delivers the baby Luke to Aunt Beru and Uncle Owen. Despite appearances, the Lars Homestead is actually a pivotal place in the grand scheme of things in that galaxy far, far away...
But the real life iconic movie location in the desert of Tunisia suffered badly from the harsch climate since it was rebuilt for the Prequels in 2002. If no action was taken, it was destined to disappear forever. We, the fans, could not let that happen.
We came up with a foolish, idealistic, plan...
Save the Lars Homestead at Celebration Europe II
Check out the video that we showed during the Star Wars Celebration Europe II in Essen, Germany, here!
Videos & Photo Album
C
rew & Saviours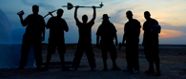 Find out who who donated to make this restoration possible and meet the crew who traveled out to Tunisia to save the Lars Homestead.
Book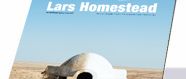 Re-live the adventure of lifetime in this 246 page hardcover book with over 700 never before seen full color photos. Includes artwork by Dave Dorman and Eric Siebeneck as well as a blurb from Mark Hamill AKA Luke Skywalker!