Photo Album
We obviously want to share our adventure with you, the fans. After all, the Save the Lars Homestead is a restoration project by the fans, for the fans.
Thursday 31st May 2012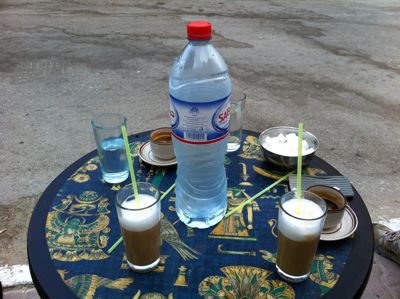 Breakfast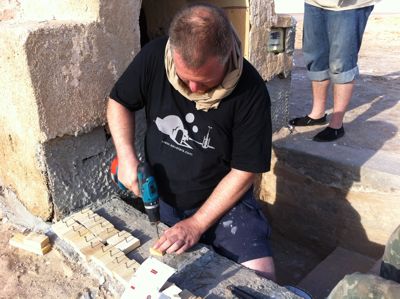 Door decoration needs prepping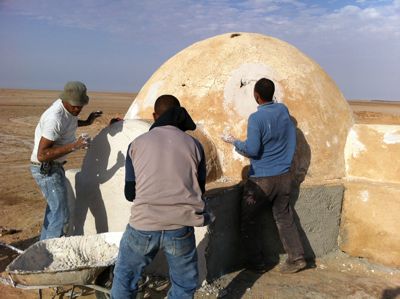 Plastering some more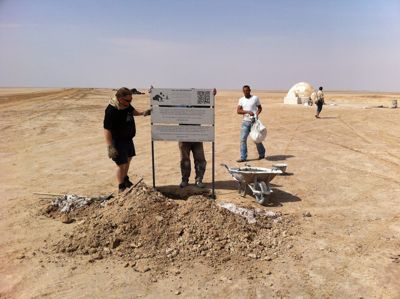 Finalizing the plaque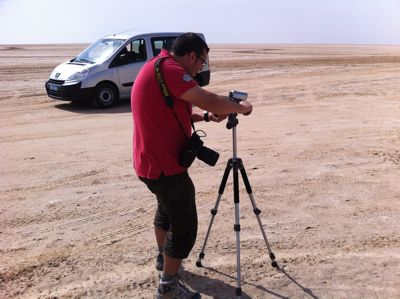 Michel documents everything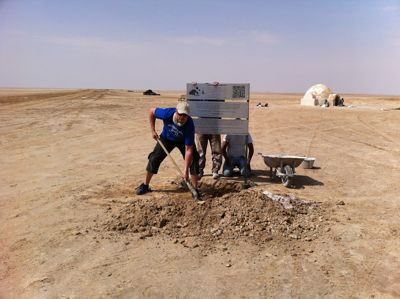 Full up that hole, Manny!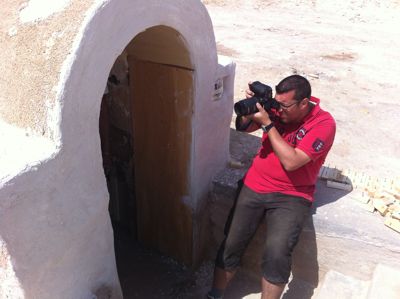 Michel, our photographer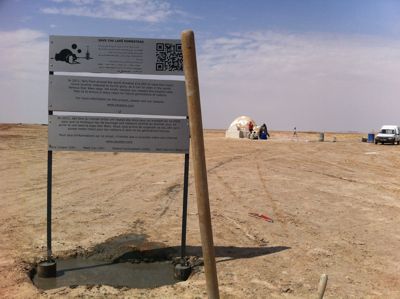 Leave the concrete base to dry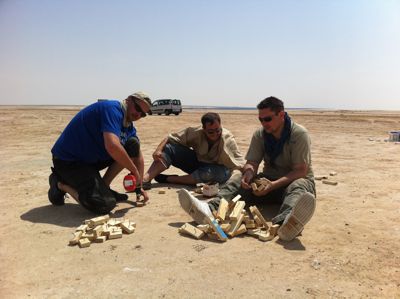 Faster, more intense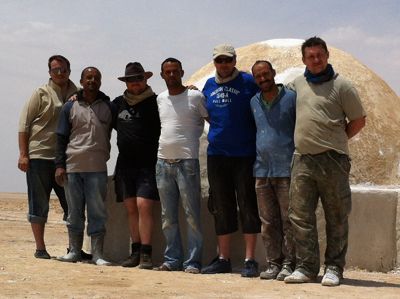 The Tunisian crew leaves after three days of hard work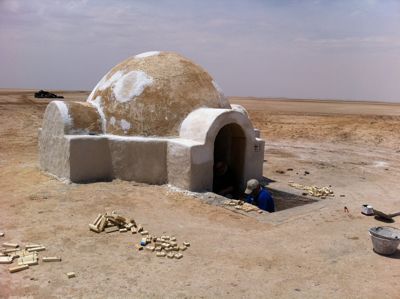 Still a lot to be done, though, so we keep at it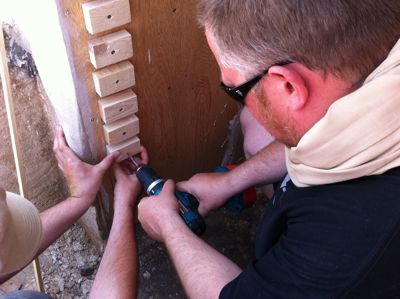 Every piece is individually affixed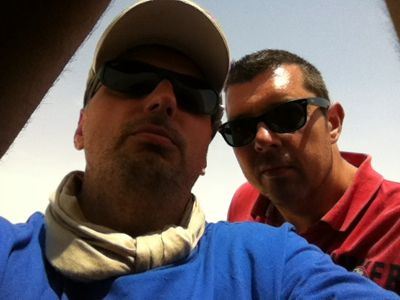 'That looks good, Mark, keep going'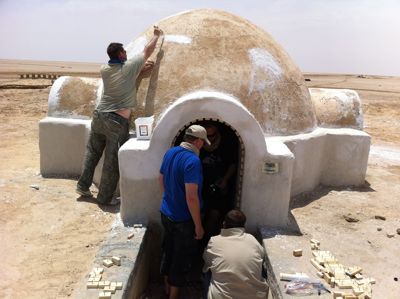 Painting begins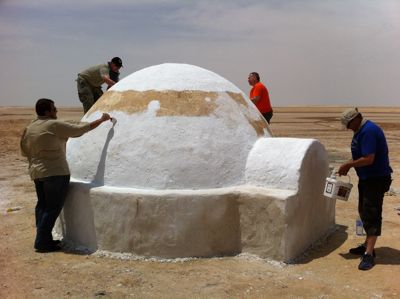 Everybody paints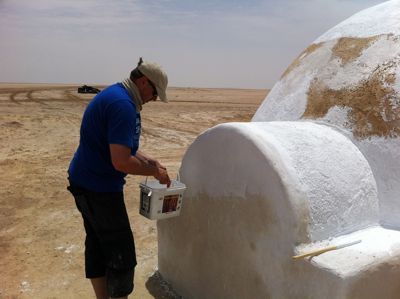 More paint please!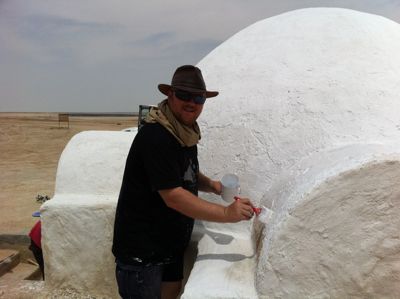 Keep it up!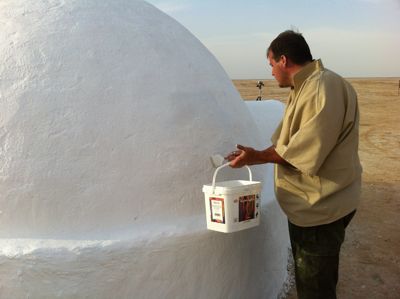 Almost done...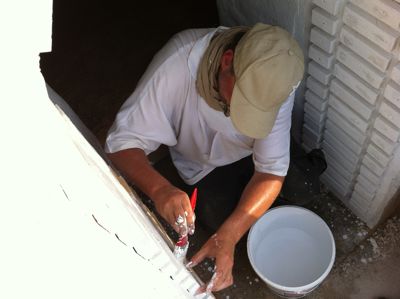 Manny painting the door decoration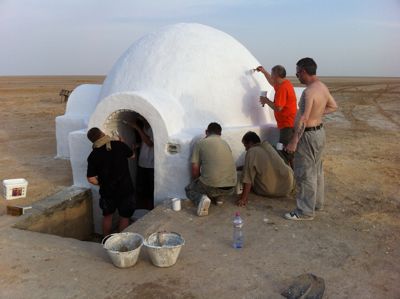 Last lick of paint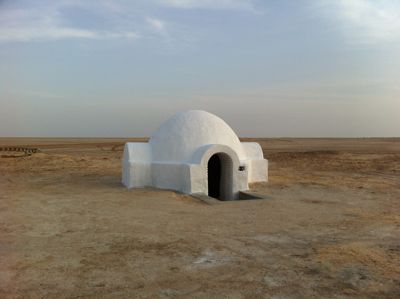 And it's done!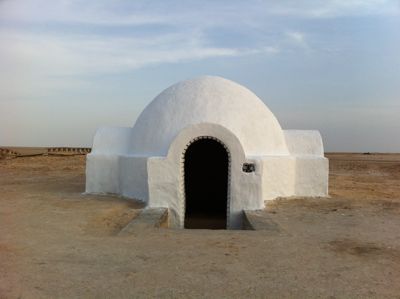 Look how beautiful she is now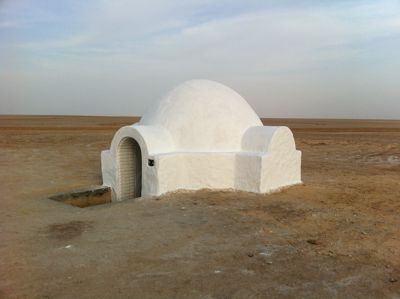 Back to her old self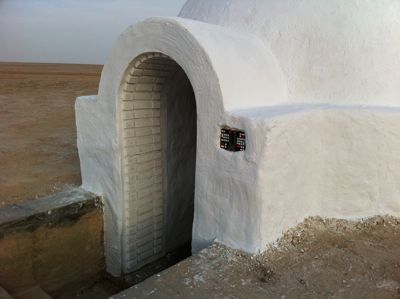 Down to the last detail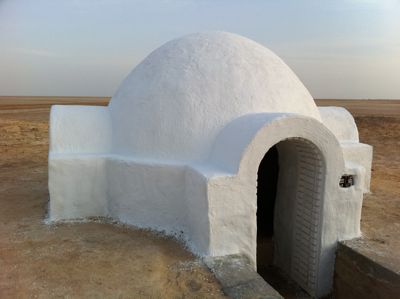 Luke's home is back!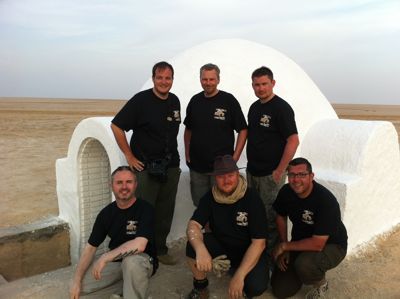 A job wel done, team!