Collection
This is my collection of 1150 different autographs!
More will be put online as soon as I can get my hands on them. Check back regularly!
While I have a collection of over 6500 items, it's no use posting 12 Dave Prowse or 9 Carrie Fisher items, now is it? Therefore I have only listed ONE item per name (with a few exceptions). I have also not counted (nor published) the 100+ signed action figures as I always have a photo of the same character at least.
I have a separate page for my signed posters.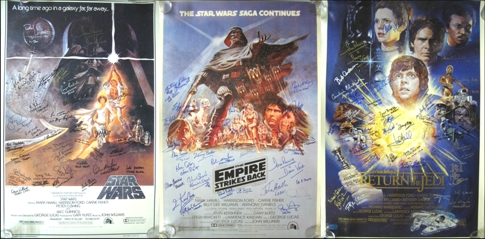 Hence the number mentioned above is the actual count of the names I have obtained.