What better way to celebrate your 50th birthday than with your very own official release of Auchentoshan?
Thanks to the good people at my favourite distillery, I was able to select my own 50th birthday bottling from a single cask. I was offered three cask samples and after careful consideration (and 4 tasting sessions), I selected this one. Check out the video here.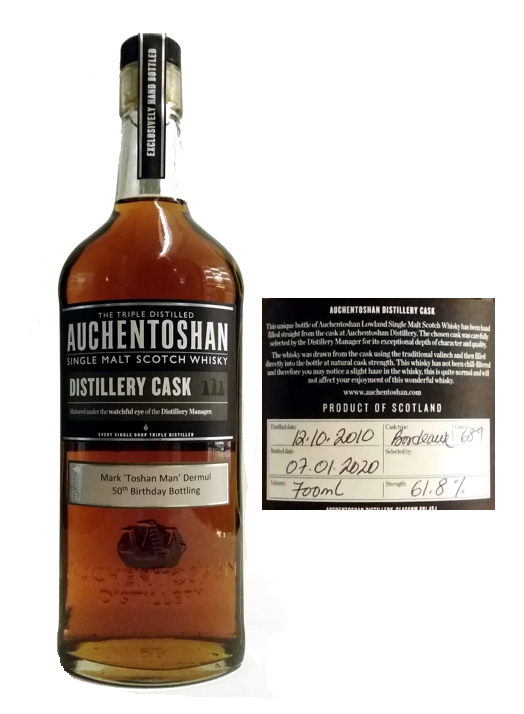 Auchentoshan 2010 Bordeaux Cask #689, bottled at a whopping cask strength of 61.8% ABV.
To celebrate my 50th birthday, I ordered 50 bottles and shared them with my friends.
May the Malt be with you!