We had a nice lunch planned in the Artisan Restaurant with Jeremy and Rachel, but unfortunately Rachel was called away and could not join us. We were stuck with Jeremy Stephens. Well, at least we had a private chauffeur, another one of the things that he is not very good at. I am of course making fun of my good friend – he is a very professional employee of MBD and extremely talented, but we do love some good banter and play jokes all the time.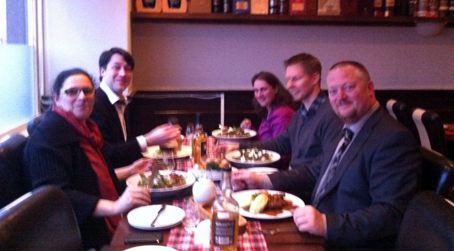 Derek Mather, the chef extraordinaire of the Artisan (in Wishaw) prepared us an amazing Octormore Beef in Auchentoshan gravy. He also poured quite a few fantastic drams, including some independent offerings. If you are ever in the neighbourhood, this is one of the hidden gems that you simply must visit.
During desert – a stunning sorbet with Balvenie 30 Year Old, blimey! – Jeremy and I made a bit of a bet. I cannot reveal the details, but let us just say that Jeremy is quite convinced that I cannot pull off what I said I would. It is, of course, related to Auchentoshan, but that is as far as I am willing to go. It would not do for anyone to interfere and increase Jeremy's chances of obtaining a free Bottle Your Own. But I think he has made a grave error in underestimating the power of the Toshan Man (not a joke, this time!). Someone way above Jeremy's pay grade may expect some correspondence in his inbox pretty soon. Getting sweaty palms already, Jeremy? As it should be.
We took our leave after lunch, after profusely thanking Derek for his wonderful lunch and the equally beautiful bottle of 'Tatooine' Auchentoshan 1990 that he offered me. Jeremy invited to drop us off at our next stop, which was the HQ of Douglas Laing & Co, where we were expected for an interview with both Fred Laing, the CEO, and his right hand man Jan Beckers – a fellow Belgian! Needless to say, it was a very long night.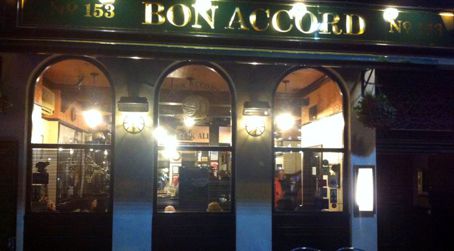 We took the Saturday off to visit the city of Glasgow proper, grab a burger at the newly opened Hard Rock Café on Buchanan Street and stopped for drinks at Pot Still, ate a late dinner at The Bon Accord (Paul, you rock!) and were treated to a fine nighcap at the Ben Nevis whisky pub. Then we turned in as we would be returning to the distillery the very next day.
There and back again
It may sound a bit strange to visit the distillery again on the Sunday, but let us not forget that Friday was jam packed with the tour and interviews and we did not get around to doing some shopping and bottling our own. And we had left our Auchentoshan 1957 at the distillery for safekeeping. When we arrived, we were truly pampered by Anabelle, Mahj and Darran.
Mahj: 'Would you like some coffee or tea?'
Mark: 'Is that a trick question? I thought this was a whisky distillery?'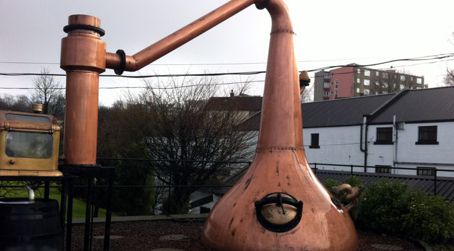 Good laughs indeed, but it is true that we stuck to a simple glass of water. After all, we still had work to do, which involved tasting whisky. We got free use of the bar (the location, not the bottles!) to shoot some of my Whisky Rambling videos (to be found on YouTube of course). That took us about an hour or two. First up was the Auchentoshan 38 Year Old 1975, a duty free release of 500 bottles that will set you back around £600 (although later that day I saw it at the airport for £850!). A fantastically, elegant an fruity Auchentoshan indeed.
Ramblings
Then it was time for the Toshan Summa Cum Laude: the magnificent Auchentoshan 50 Year Old 1957, that Niek and I had purchased together. Currently priced at no less than £5,000… Ouch! And still. When tasting this, my socks went up and down my ankles. Twice (and maybe not just the socks)! Quite stunning, hitting the pleasure center in your brain from the first drop! As it should be.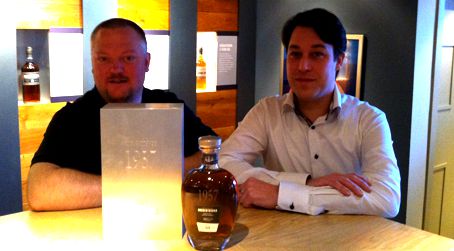 For our third and final video, we took to the outside, in front of Warehouse No 3, starting off in a Glasgow drizzle that soon passed. Ah, the authenticity. We tasted another Bottle Your Own offering, but were not allowed – understandably – to film inside the warehouse. Still, we are very happy with the result and hope you will be too.
Once that was taken care of, it was only a matter of minutes to finalize our shopping spree (the haul was quite impressive, even for us) and grab a taxi back to the hotel for a final lunch before hopping aboard our jet back to the mainland. After a two hour drive, we were only too happy to drop into our own bed again. It will be another one of those weekends that will be long remembered.
As it should be
I would very much like to thank the staff at Auchentoshan who really treated us like kings and queens (as it should be – sorry, this is a bit of a running gag), but also all the friends we met in Glasgow (Derek, Fred, Cara, Chris, Jan, Andrew & Emma, Paul, Nicola and co) for making us feel so welcome in your neck of the woods. A big thanks also to my fellow travelers Niek & Ilse, who took it upon themselves not only to indulge the Toshan Man (I can be quite persistent sometimes), but also organized the Saturday from sun up until long after sundown and again took the responsibility to make sure the trip was very well documenten from a photographic point of view. But most of all I would like to thank my lovely wife Sofie who endures my whisky passion without so much as a blink. Without her, there would be no Toshan Man. I love you, sweetie!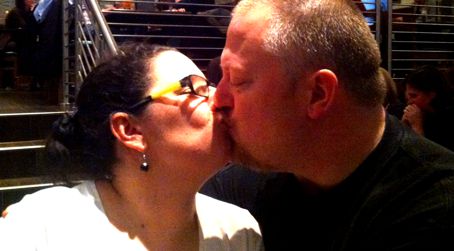 As it should be!