Bellagio

The 'Pearl of the Lago di Como'

Bellagio is by far the best known place on the Lake Como. It offers spectacular views over the lake, due to its unique location. The best can be seen from the Villa Serbelonni, now property of the Rockefeller Foundation from New York.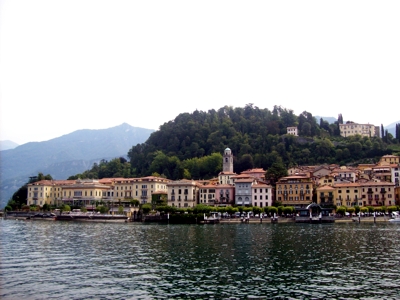 Bellagio seen from the lake with the Villa Serbelonni on top of the hill (right).

The village consist of many steep and narrow streets and lovely little squares.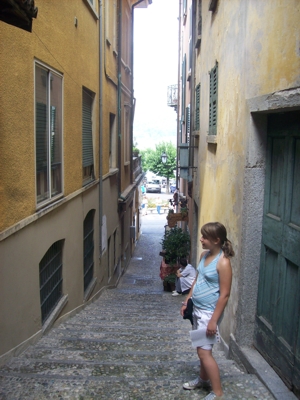 The typical narrow alleys of Bellagio.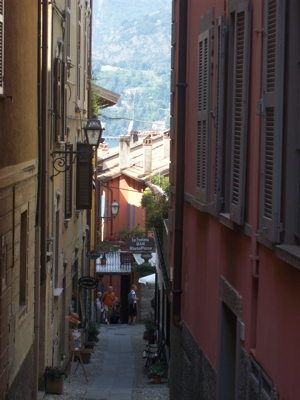 Very steep and narrow, with wonderful shops and restaurants.
It contains quite a few beautiful villas, such as the Villa Melzi (gps 45°58'44N-9°15'10E), built between 1808 and 1810.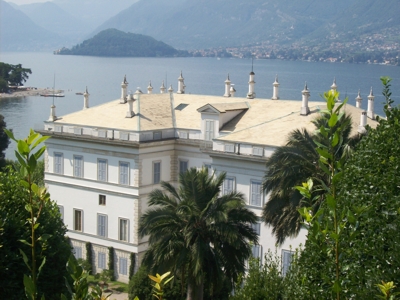 Villa Melzi.
If you can afford it, you may consider staying at the 5-star Grand Hotel Villa Serbelonni. They had guests such as Winston Churchill, John F Kennedy, Clark Gable, Al Pacino and the Brazilian soccer wonderboy Ronaldo.
For regular mortals, there is always the Hotel du Lac.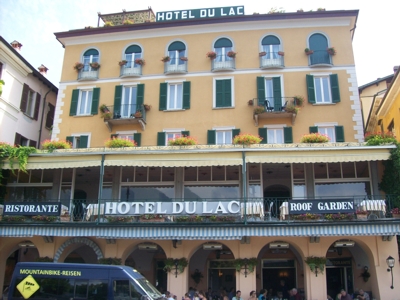 Hotel du Lac on the shore of the Lake Como.
The boulevard along the lake is stunning, with all the flowers and exotic plants and trees.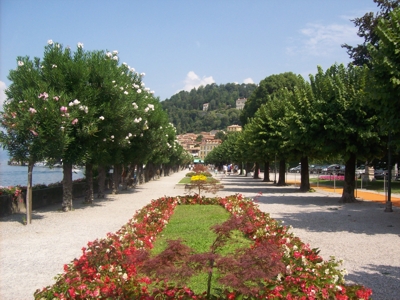 The boulevard along the Lake. Magnificent!
From Bellagio, you can take the ferry to any location on the Lake, such as Griante-Cadenabbia, Cernobbio, Como, Lenno or Menaggio.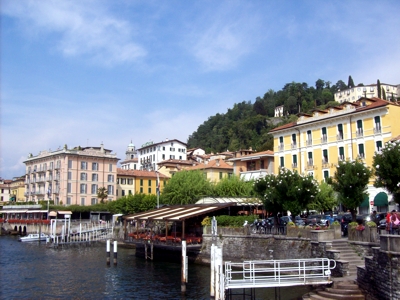 View of Bellagio from the departing ferry.

Please be so kind as to

not

copy anything from these pages without prior consent of the webmaster.