Bergamo

Ancient city near the airport.

Bergamo's airport at Orio al Serio is the ideal place to fly into for a visit of the Lago di Como area. But Bergamo itself is worth a visit too! Especially the Citta Alta, or the High City, the historical part on top of a hill.
Many tourist guides will tell you Bergamo is the most beautiful city in the whole of Lombardia.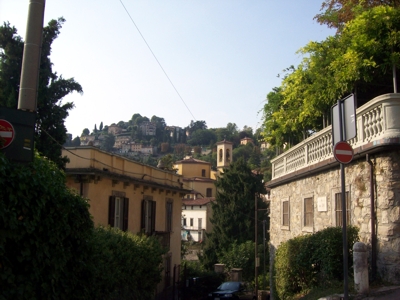 The Citta Alta, or High City, the ancient part of Bergamo on the hill.
The best place to start is the cental square, Piazza Vecchia (gps 45°42'15N-9°39'47E). It is home to the Bibliotheca and a marvelous fountain.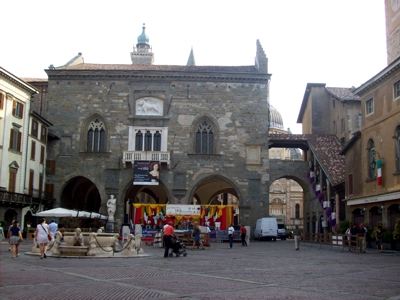 Piazza Vecchia in the historical center of Bergamo.
Behind the Piazza Vechia is the very small, but exquisite Piazza Duomo with the Cathedral and the stunning Basilica di Santa Maria Maggiore.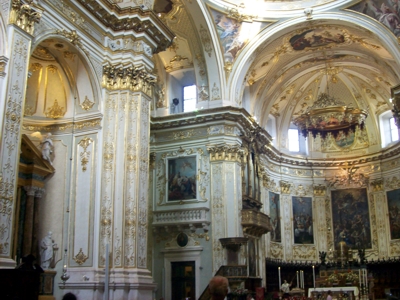 View from the inside of the Duomo di Bergamo.

Walking through the narrow streets of the ancient city takes you back in time and offers spectacular views on the houses.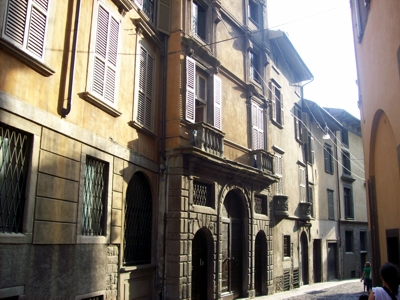 The streets of Bergamo.
From Bergamo, it is only a ten minute drive to the airport.

Please be so kind as to

not

copy anything from these pages without prior consent of the webmaster.