Como

The largest city on the Lago di Como

The best place to start your visit of Como is at the Piazza del Duomo (gps 45°48'38N-9°05'01E), with its monumental Cathedral.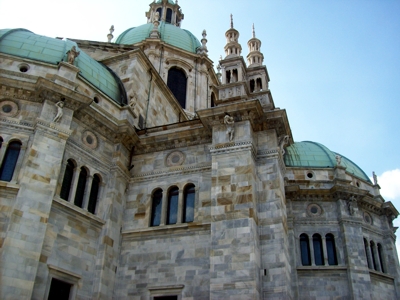 The Duomo, with its green dome dominating the city.

Behind the Duomo is the National Theater of Como.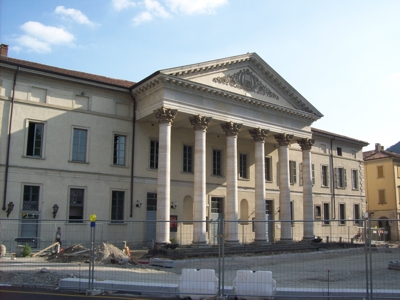 The Teatro.
From the Piazza, follow the shopping boulevard Corso Vittorio Emanuele II to the Piazza Giovo, with a statue of Allesandro Volta, inventor of the electricity - hence 'volt'. On the shore of the lake, you'll find Piazza Cavour, the main square from where the ferries leave for destinations all over the lake.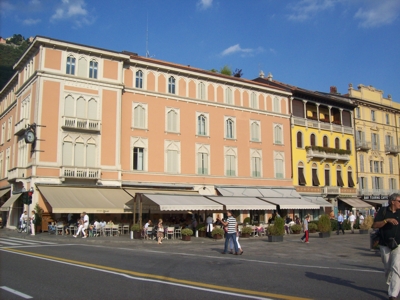 Piazza Cavour where the ferries leave.
If you fancy such a thing, there are even classic 'pedalos' (waterbikes) available.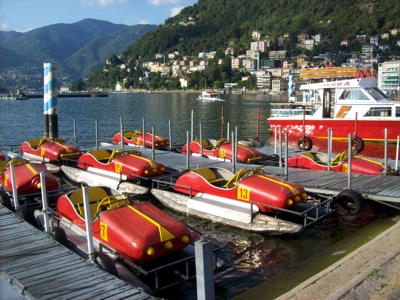 The 'pedalos' or waterbikes at the Piazza Cavour.
The boulevard along the lake really invites you for a walk. Along it you'll discover the Tempio Voltiano (gps 45°48'52N-9°04'29E), a museum dedicated to Volta, and the Monumento ai Caduti, the Monument for the Fallen.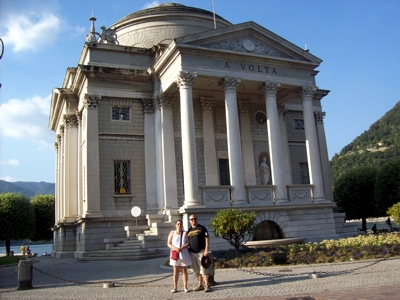 Tempio Voltiano, in honor of Allesandro Volta.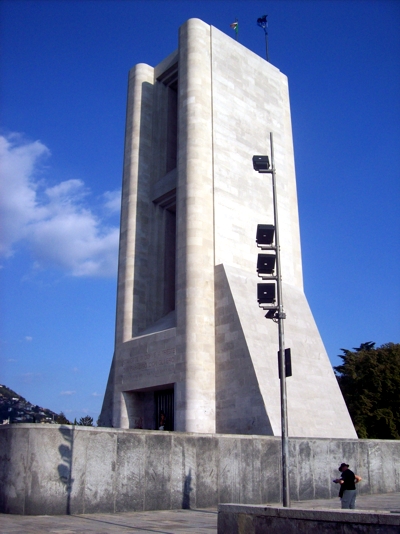 Monumento ai Caduti.

Please be so kind as to

not

copy anything from these pages without prior consent of the webmaster.