Menaggio

With the best ice cream parlor in the world

Menaggio lies in the central area of the Lago di Como. Because of the central location and the always mild climate, Menaggio became an important commercial and touristical center.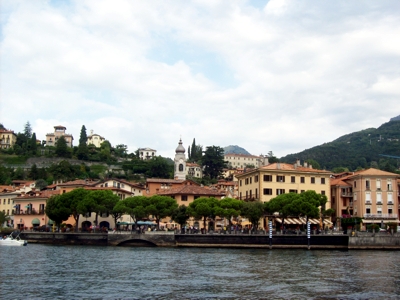 Menaggio seen from the Lake Como.

We visited Menaggio after sunset, because it gives the city a unique color.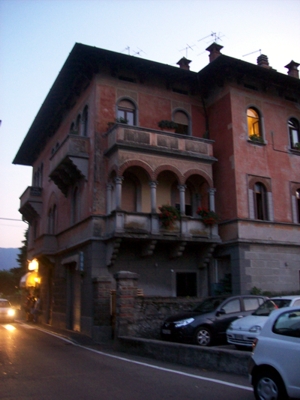 The typycal architecture of Menaggio.
Again the shore is the place to be, for a nice stroll along the boulevard with its little market stalls and artists who paint cats and horses on the pebbles found on the beach.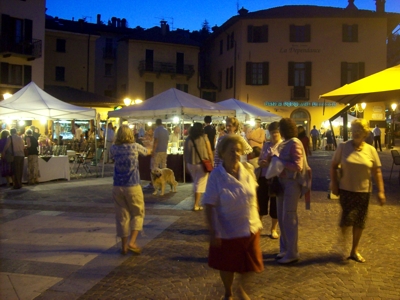 Always busy in Menaggio.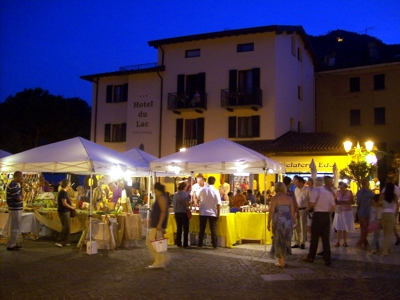 The main square in Menaggio, bustling with activity.
The view of the lake by nightfall is simply breathtaking. Every photo you make can be instantly turned into a classic postcard.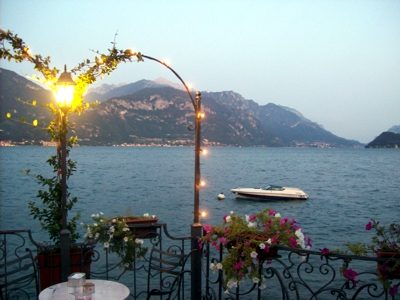 The lake, as seen from the boulevard along the Menaggio shore.
But whatever you do, do not leave Menaggio without trying some of the world's best ice cream from Marco and Anna in their reknowned ice cream parlor Panna e Cioccolato (gps 46°01'12N-9°14'18E).
Panna e Cioccolato, the world's best ice cream!

Please be so kind as to

not

copy anything from these pages without prior consent of the webmaster.