Villa Oleandra

Home of the American movie star George Clooney.

It shouldn't surprise us that those with the financial means should choose the Lago di Como area as their home. One of those rich and famous people who decided to buy a villa at the lakeside is none other than movie star George Clooney.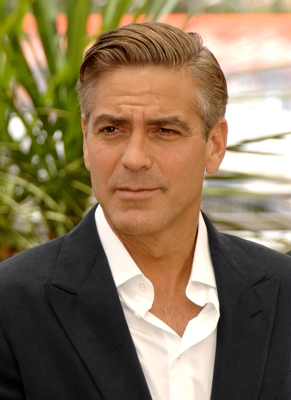 The American moviestar George Clooney lives in Laglio.

George Clooney acquired the Villa Oleandra in Laglio, a beautiful villa, consisting or three buildings, on the lakeside in Laglio.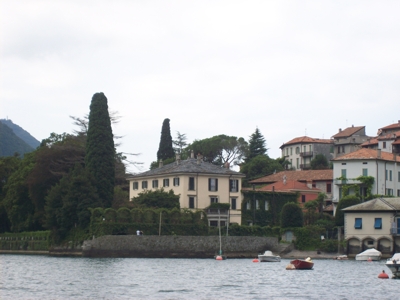 Villa Oleandra, home to George Clooney.
George Clooney became famous as Dr Doug Ross in the American sitcom E.R., but then moved on to the silver screen in such box office hits as The Peacemaker, Burn after Reading and of course the three Ocean's movies in which he plays the leading role of Danny Ocean, the gentleman/casino robber.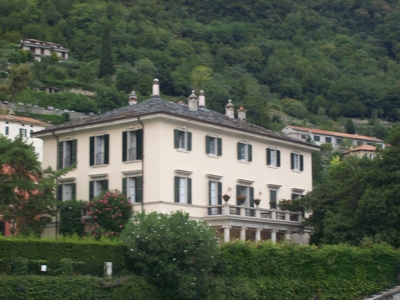 Villa Oleanda from the lake.
While I will not give out Mr Clooney's private address for privacy reasons, I am able to give you the gps coordinates: 45°52'48N-9°08'19E. After all, it's no big secret where he lives. Still, I'm sure Mr Clooney appreciates my restraint.
Please, enjoy some more views of the spectacular piece of real estate.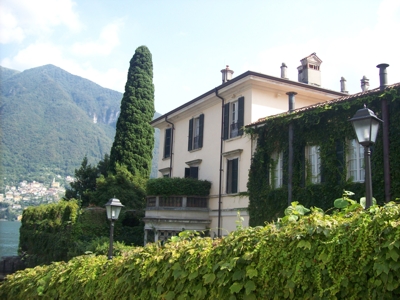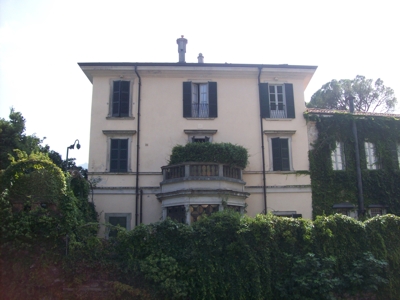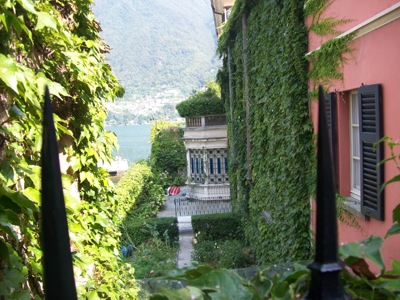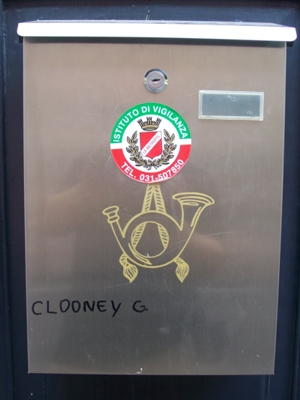 Mr Clooney's mailbox. Somewhat down to earth, no?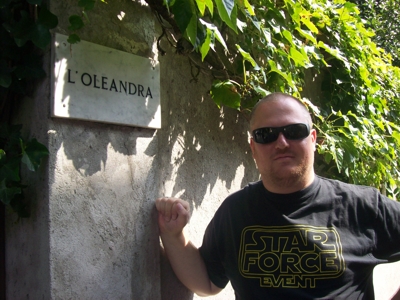 The entrance of the villa.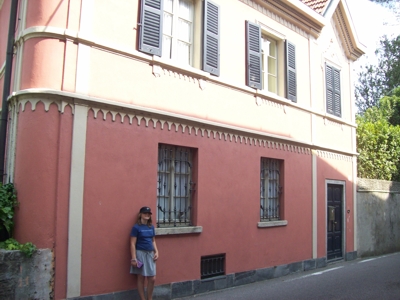 The second building of the Clooney residence.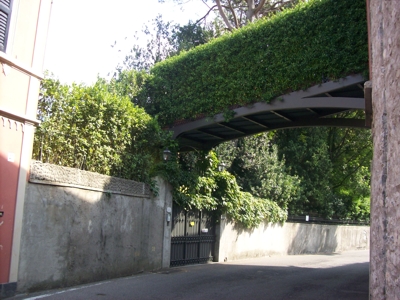 The footbridge linking the Villa's gardens with the third building across the street.

Please be so kind as to

not

copy anything from these pages without prior consent of the webmaster.