The website that reveals the locations of the The Battle of Hoth from STAR WARS : The Empire Strikes Back, in Finse (Norway).
'General Veers, set your course for the Hoth system!' - Darth Vader
With these words, we were introduced to the cold inhospitable planet Hoth, where the Rebels hide out on Echo Base, soon to be discovered by the Empire's probe droids. Not long after, the Battle for Hoth rages and gives us a fantastic view of the icy plains.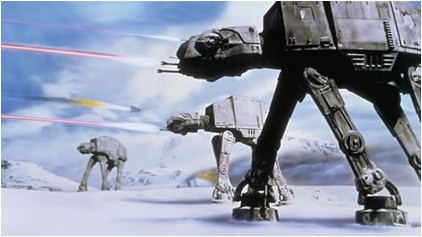 This website is designed for Star Wars travelers who wish to visit the village of Finse in Norway, where they can discover the filming locations of 'Hoth', the ice planet seen in Star Wars, Episode V, 'The Empire Strikes Back'.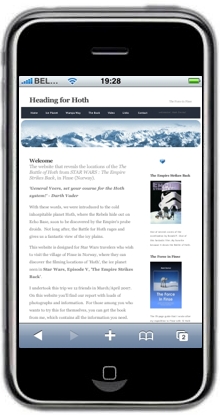 I undertook this trip we 12 friends in March/April 2007. On this website you'll find our report with loads of photographs and information. For those among you who wants to try this for themselves, you can get the book from me, which contains all the information you need.
And, yes, we stayed at the same hotel where the crew stayed in 1979: the 'Finse 1222' hotel.
Apart from that, it was great fun, simply being there on holiday, of course.
So, check out these pages and start planning your own expedition. A few preperations and you too could be... heading for Hoth.
This website is programmed in such a way that it will fit nicely onto the screen of your iPhone. Enjoy and...