Villa La Gaeta

Location from James Bond 'Casino Royale'

After the great scenes from the 007-adventure at the Villa del Balbianello, let's fast forward to the grand finale of 'Casino Royale'.
The location, the wonderful Villa La Gaeta, that is now divided into twenty apartments, can be found on the Via Statale in Acquaseria at 46°02'24N-9°15'03E.
The scene opens with Mr White driving his car through the gates, leading up to a splendid villa: the Villa La Gaeta and then pans back to give an aeral view of the building.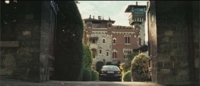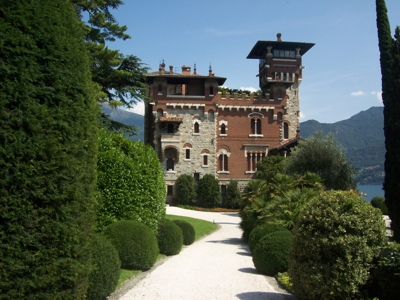 The Villa in August 2009, seen from the gate.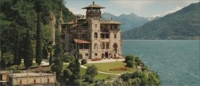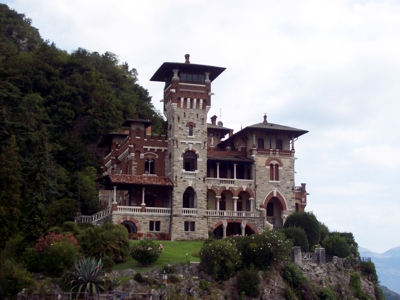 Not an aeral view, but from the lake. Magnificent building!

The action then goes back to the ground, where Mr White parks his car in front of the Villa, and looks over the splendid lake.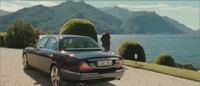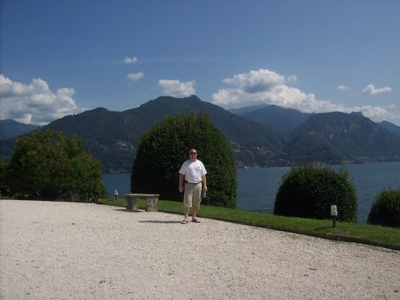 The exact same location in August 2009.
Mr White then receives a phone call and asks 'Who is this?' The reponse comes in the form of a gunshot to his leg. Mr White falls to the ground.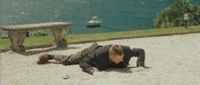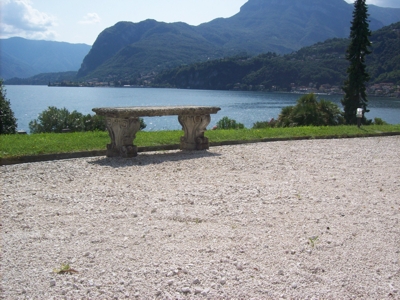 Same place in August 2009.
Mr White, in great agony, starts to crawl towards the villa.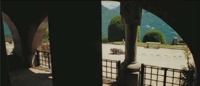 My daughter Amber at the Villa La Gaeta in August 2009.
The scene then ends with James coming up the steps and introducing himself to his victim in that quintessential supercool fashion: 'The name's Bond... James Bond.'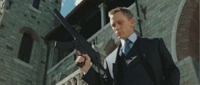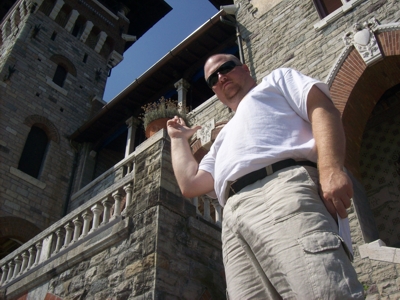 The name's Dermul... Mark Dermul.

While this last photo is without a doubt the most geeky of the lot, I just couldn't resist striking that pose.
That concludes our location hunting at this marvellous Villa.

Please be so kind as to

not

copy anything from these pages without prior consent of the webmaster.