Pre-ordering
Pre-ordering is no longer possible. The final edition has SOLD OUT.
During the month of September we will be in touch with you via return e-mail to give you the exact amount due, shipping included, and the instructions for payment. All sales will be taken care of exclusively via our partner
Price
Inside the EU: Each bottle will be 99,00 EUR (VAT 21% included; shipping not included - see below)
Outside the EU: Each bottle will be 81,82 EUR (not subject to VAT; shipping not included - see below)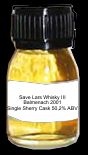 N
ote: every shipment will be accompanied by a complimentary 3cl sample (1 sample with every bottle purchased), so you can try your whisky before opening your bottle (as we know that many will want to keep their bottle as a souvenir)!
Expect delivery early December 2015 at the latest, just in time to celebrate the release of Star Wars Episode VII The Force Awakens!
Payment
Inside the EU: bank transfer or PayPal
Outside the EU: Paypal only!
Secure shipping
We work with a company that has experience in the field of global shipping of breakable bottles. Our process is thus perfected that the risk of glass breakage is almost zero. However, we err on the side of caution and our packages are insured up to the full value of your purchase within EU.
Shipping Rates
The price for shipping and handling depends on where you want your bottles delivered. See this map and the details below. The shipping will be added to your invoice (and the PayPal charge if applicable).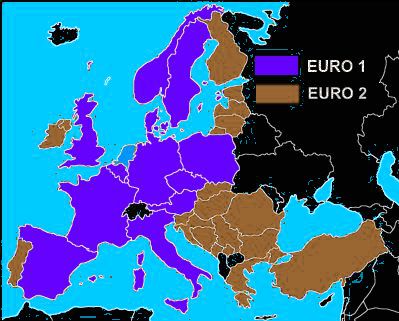 INSIDE THE EU
5,95 EUR The Netherlands
7,95 EUR Belgium
9,95 EUR Germany
17,95 EUR for countries EURO1 (see map)
29,95 EUR for countries EURO2 (see map)

REST OF THE WORLD (TAX FREE ORDERS outside the EU)
39,95 EUR for 1-2 bottles
59,95 EUR for 3-5 bottles
99,95 EUR for 6-10 bottles
199,95 for 11-20 bottles
Pay with Paypal outside of Europe: charge of 3,5% on total order.
Taxes and Duties
The Save Lars Whisky is subject to NL taxation. If we are sending products to an address within the European Union (EU), prices are subject to Value Added Tax (VAT, 21%). Your order may be subject to local taxes and duties upon arrival in your country, which are levied once the package reaches your country. Any additional charges for customs clearance must be borne by you; we have no control over these charges and cannot predict what they may be. Customs policies vary widely from country to country, so you will need to contact your local customs office if you require further information.
Carefully packaged
We package carefully and strive for 100% satisfaction. In the unlikely event that a bottle is damaged or leaks during shipment, we ask that you take photos of the damage and e-mail them to us immediately so that we can arrange for a replacement to be sent to you.
If no replacement is available anymore (in case we sell out before your parcel reaches you), you will receive a full refund.