Who is this Jedi Master?
Hi, my name is Mark Dermul. I was born on the 7th of January 1970 and raised in Antwerp, Belgium. I have two daughters and a son, Sarah, Amber and Kobe. They are all strong in the Force.
I have been collecting Star Wars memorabilia since the very beginning in '77, but the 'autograph bug' caught me in 1992, when I stumbled accross a Luke Skywalker Plaque, signed by Mark Hamill (no 12 of 995 !). Since then, I've been visiting Star Wars conventions all over the world.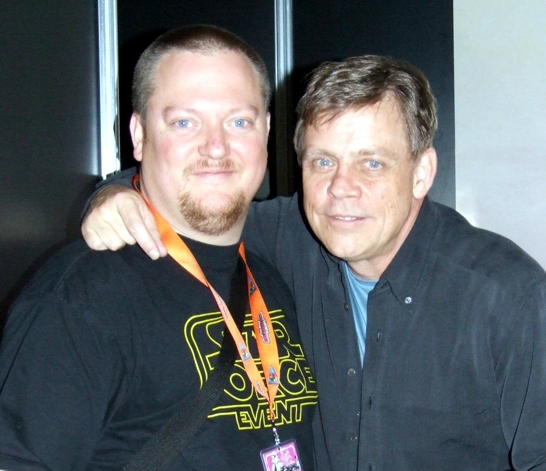 My most memorable moments were with some of the cast and crew members of the Star Wars Trilogy, and I've even been fortunate enough to meet many of them! I have a close friendship with a few of them. You can check out some of these meetings on the album page.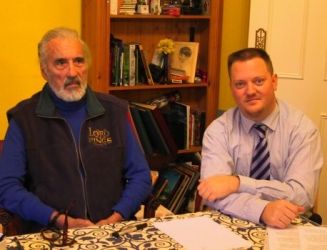 I now co-organize events all over Europe and have even started my own Autograph Bounty Hunter site, providing people with interviews, signed photos and toys through private signings.
I was also the first Belgian Star Wars fan to see 'The Phantom Menace' and 'Attack of the Clones'. I traveled to New York and Chicago for these occassions. Being the first Belgian to see Episode I got a lot of media attention. I was a guest on three radio shows and four TV shows and was interviewed for three major newspapers. What a ride !
Visiting Skywalker Ranch and Rancho Obi-Wan (Steve Sansweet's private collection) was quite a privilege too !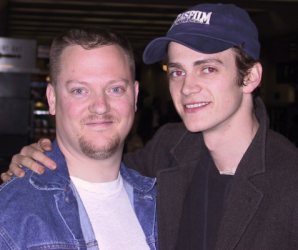 In May 2001, May 2003, May 2005 and May 2010 I was the Tour Guide on a trip to Tunesia to visit the Star Wars filming locations. I have taken no less than 30 Pioneers on a Trip to Tatooine. To find out more about this Trip, check out www.markdermul.be/tatooine!
My next expedition in 2007 took me to the Battlefield of Hoth in Finse, Norway. Find out more about that trip on www.markdermul.be/hoth. It was great fun!
In 2009 I visited Italy for the locations of the homeworld of Amidala in an short expedition named
Now to Naboo. Find out more at
www.markdermul.be/naboo
.
In May 2012 I lead an expedition to Save the Lars Homestead, that iconic movie location in the Tunisian desert.
Star Wars is a very important part in my life and I hope to bring some of the magic to you through this website.
My other hobby is Scotch whisky, Auchentoshan in particular.
Enjoy your visit !