Day 7 - Thursday 27 22 May 2010
Photos by Robert Cunningham & Mark Dermul.
Leaving Tataouine, we drove to the city limits to get some nice shots done with the Tataouine roadsigns. It's the least you can do after spending the night in this otherwise totally uninteresting place.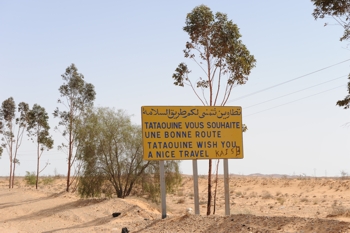 We continued on to Medenine, the most important trading center in southeastern Tunisia. It was also in Medenine that the German general Rommel unsuccessfully tried to counter-attack against the British Troops in March 1943. It would be his last engagement as commander of the Afrika Korps. But that's history. What we are interested in is popular culture. In the city center lies the ancient Souk (market), which is a veritable tourist trap. But behind the Souk lies a wonderful alley: Skywalker Alley!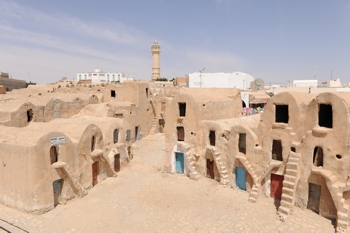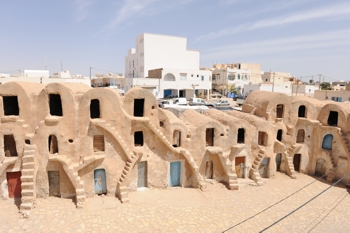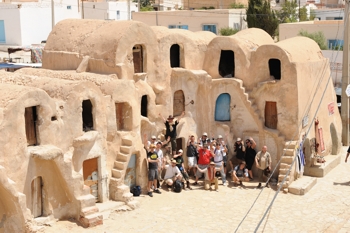 Several sequences from Episode I were shot here, the first being Anakin leading his new found friends Qui-Gon, Padmé and Jar-Jar to his house during a sandstorm. The site is later revisited for Anakin's departure with Qui-Gon and his emotional goodbye from Shmi, his mother. A scene, deleted from the final cut of the film, in which Anakin fights with the little Rodian Wald who claims Anakin cheated on the podrace, was also shot in this alley.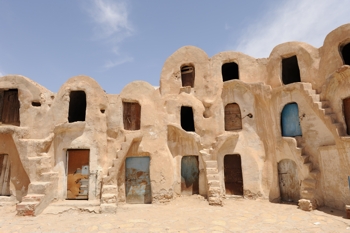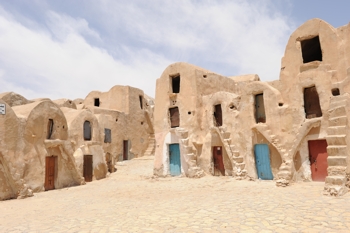 After a nice cold drink and an ice cream, we drove to the village of Toujane for a nice lunch and a spectacular view of the valley.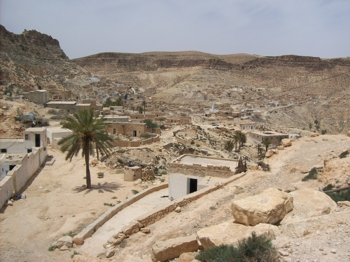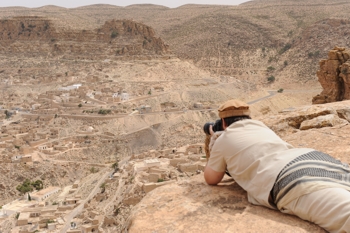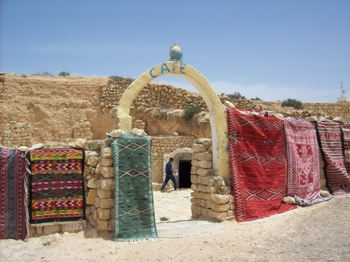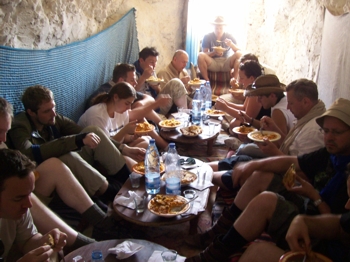 Then it was on to what most Pioneers had been looking forward to for a long time. The holy grail of Star Wars in Matmata: the troglodyte hotel Sidi Driss – aka the Lars Homestead Interior.
After checking in, I led the group to the rim of the pit to have them look into it at the same time – so as to capture their faces. Jaws dropped and there were 'ooh's and 'ahh's everywhere. There was even a 'Yeah, baby, that's what I'm talking about!' to be overheard. Too funny.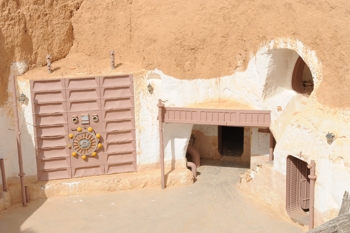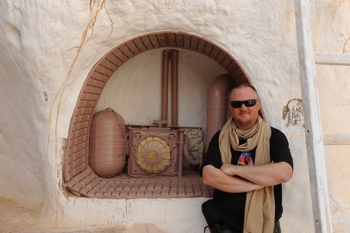 At first, there were two busloads of tourist marring the view inside the pit, but after they left we had the place to ourselves for the rest of the evening.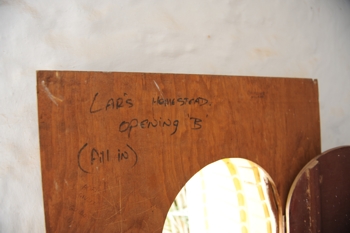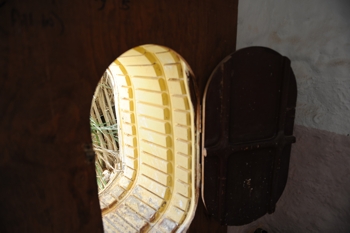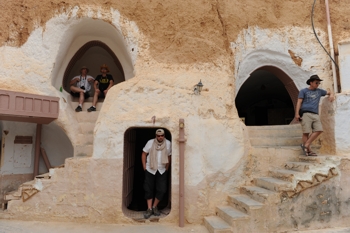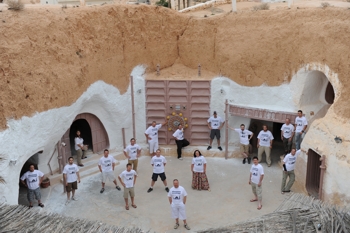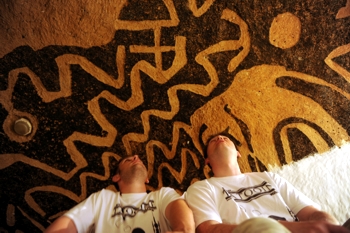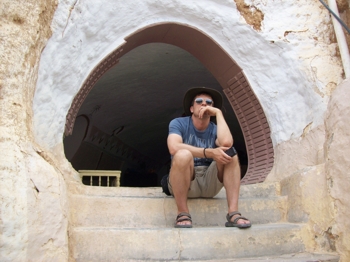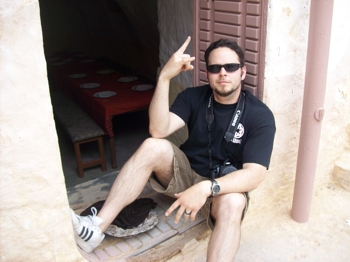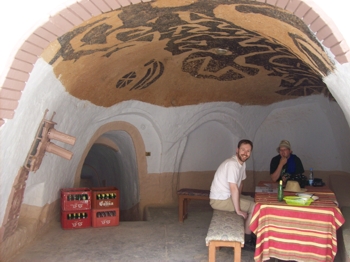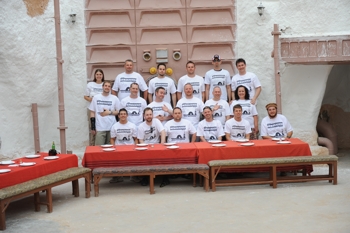 The set dressing had been repainted a dull brown, not at all resembling the original white of the set, but we were not complaining. It was great to see the set in such relatively good shape. Michael just couldn't resist to 'troop' here again, much to the pleasure of the other Pioneers.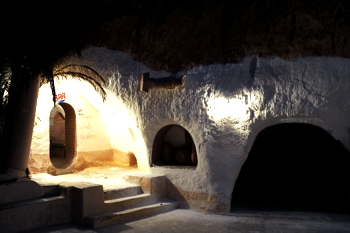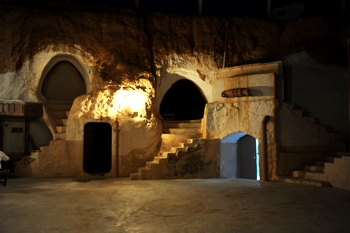 The bar still had several of the items left behind by previous Pioneers, which was nice to see. The manager remembered me and asked if I had brought some extra T-shirts again. I did and happily gave them to him in exchange for permission to actually dine in the Lars Homestead pit. He took it even a step further and allowed us to actually sleep in the pit as well. Many Pioneers broke out their sleeping bags to make this dream come true.