24/10/2012 - Baltar is a Toshan Man!


What a weird title for a Toshan Tale, you might think. Well, it is not that weird.
As some of you may know, I am an avid sci-fi fan. Insofar that I work as guest supervisor at the yearly FACTS convention in Belgium (FACTS = fantasy, anime, comics, toys and space), the biggest of its kind in the Benelux.
One of the show's aspects is the fact that we invite guest stars who sign autographs for the visitors. These guest stars are actors/actresses from popular movies and television series such as Star Wars, Star Trek, Stargate, Babylon 5, Heroes, Lost, Lord of the Rings, Game of Thrones, Walking Dead, The A-Team and so on and so forth. This year, one of the guest stars was none other than Mr James Callis, who is best known for his role as the villain Baltar in the new version of the sci-fi classic series Battlestar Galactica. I was charged with picking him up from the train station and bringing him back to the hotel.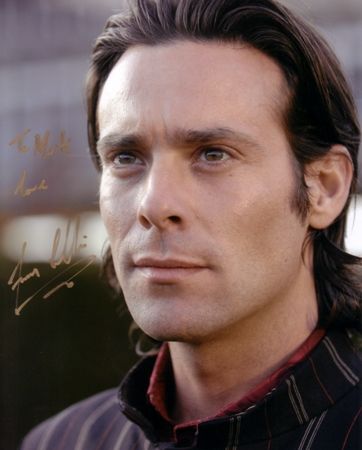 During this one-hour drive, we got talking about loads of stuff and for some reason we suddenly turn to whisky (I admit, I may have been steering the conversation in that direction a bit). Mr Callis explained that he indeed loves a good single malt and has a slight preference for the peated malts from Islay. But, he hastened to add, his favourite is much lighter and more of a drinking whisky (the Islay are sippin' whiskies in his opinion and I agree). Imagine my surprise and happiness when all of a sudden Mr Callis says: 'My favourite whisky is Auchentoshan'. It took all my driving skill not to run off the road right there. You have got to be kidding me!?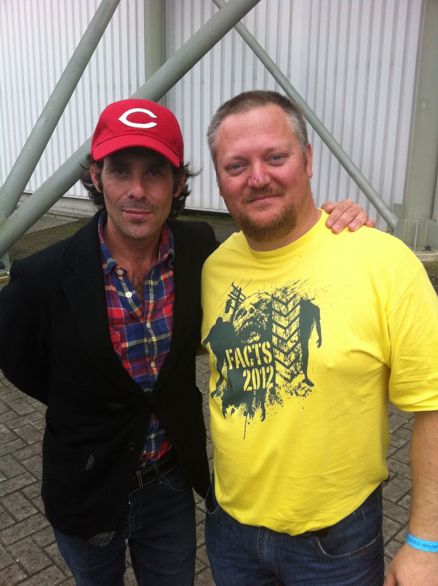 So when I explained being the Toshan Man, he was somewhat sceptic thinking I was performing some kind of lip service. So there was nothing else to do than to show him my collection of bottles, point him in the direction of my website and, something he thoroughly enjoyed, have a dram with him after the show.
I selected the Auchentoshan Solera from the duty free range, which Mr Callis absolutely loved. I went on to give him a few more samples from other Toshan bottles (and a few Islay too, I admit).