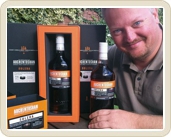 29/01/2019

-
Interview by Scotchwhisky.com


I was interviewed by Angus MacRaild for one of the whisky community's leading websites Scotchwhisky.com. For reasons of space, only part of the interview was published (well done, Angus, much appreciated!), but I took the liberty of posting the whole text on my own website right here. Read the full text here!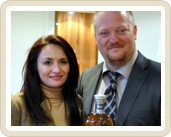 18/02/2017

-
Rachel Barrie Tribute
Rachel Barrie will be leaving MDB at the end of the month to join BenRiach. She will no lon
g
er be creating my favorite whisky, but I'm sure she will be le
a
ving it in good hands. As a thank you, I have written this little tribute to my favorite Master Blender. Best of luck, Rachel, and May the Malt be with you!
Read all about it here!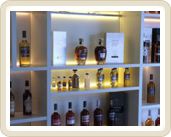 30

/0

7

/201

5

-
The Toshan Temple
The biggest project I undertook in 2015 was undoubtedly the complete renovation of my house. Gone is the whisky basement that served for so many years as the backdrop for my Ramblings, but the replacement two-floor whisky display cabinet more than makes up for it. Now I can truly display my Toshan Man Collection in style.
Read all about it here!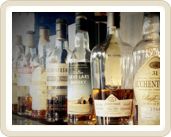 2

3

/0

2

/201

4

-

Mark's Birthday Toshan
Tasting


To celebrate my
44th
birthday,
28 friends joined me for another unforgettable
Auchentoshan Extravaganza! I opened up
8
special bottles from the collection and
got Chef
I
nge
to prepare some exquisite snacks to
be paried with the nectar.
Read all about it here!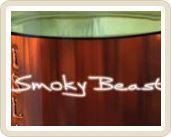 27/05/2013 - Smoky Beast

Smoky Beast is a whisky blog that chronicles the smoky whisky adventures of New Yorker Steven Zeller and his wife. But then they come accross Auchentoshan. Can you guess what happened? Check out the blog post here!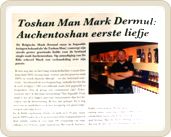 03

/03/2013 - The Toshan Man in The Kiln

The Kiln is the club magazine for the Dutch Usquebaugh Society. They have been around for more than 22 years! I was asked to write an essay for their December 2012 edition, explaining my love for Auchentoshan. Check out the complete interview here!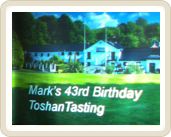 24/02/2013 - Mark's Birthday Toshan Tasting

This will be a birthday long remembered. To celebrate my 43rd birthday, I invited 30 friends and family for a veritable Auchentoshan Extravaganza! I opened up 7 special bottles from the collection and even invited a real chef to prepare some exquisite snacks to go with the wonderful whisky. Read all about it here!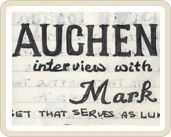 14/01/2013 - Interview with Bliss in a Barrel

Bliss in a Barrel is a funny-in-a-good-geeky-way blog about all things whisky, published by California-based Linh Do. The is an artist in her own right, uphosltering her whiskyadventures in her little book with fantastic doodles. Check out the complete interview here!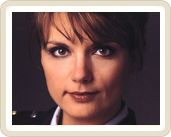 26/10/2012 - Dr Fraiser is a Toshan Woman!

If you felt the Toshan Tale of Baltar was extraordinary, then you'll be totally flabbergasted when you find out that Teryl Rothery, of Stargate fame, is an even bigger Auchentoshan aficionado. How lucky can a Toshan Man get?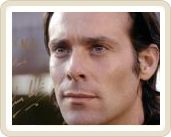 24/10/2012 - Baltar is a Toshan Man!

I am a big fan of the new Battlestar Galactica series from a few years ago. When I had the chance to work with James Callis, who portrays Baltar in that show, little did I know that he has a soft spot for Auchentoshan as do I. Read on for an extraordinary story of the Toshan Man and Gaius Baltar sharing a special Auchentoshan.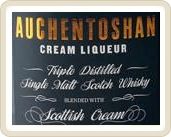 25/08/2012 - Cream Liqueur

I am not a big fan of cream liqueurs, but when I found out that Auchentoshan tried their hand at this popular after-dinner-liquid-candy, I simply had to give it a go. It's a distillery exclusive small batch release, so hard to come by. But the Toshan Man is fortunate to have friends at the distillery and beyond! And the taste?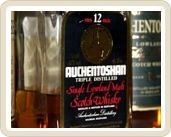 28/04/2012 - Toshan Night

I was recently invited to a local whiskyclub, aptly named Dramalot, to present an all-Auchentoshan tasting. I brought some older bottlings as well as recent stuff, all of it solid. Check out the full report of the Toshan Night here!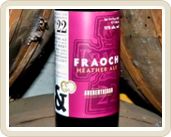 15/04/2012 - Fraoch Heather Ale

Fraoch is not a whisky, but there is a wonderful link to Auchentoshan. It is a Scottish heather ale, been brewed in Alloa, finished in an ex-sherry cask from the Auchentoshan distillery, that contained my favourite whisky before being bottled. Only 12.000 bottles worldwide were released, of which I got six. Read the full story and tasting notes here!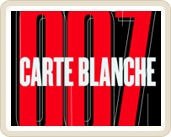 09/08/2011 - James Bond is a Toshan Man!

James Bond is the world's best know secret agent. 007 has been immortalized in numerous novels by Ian Fleming and in a whole series of movies, spanning decades. But did you know that 007 was actually a Toshan Man? Read the full story here!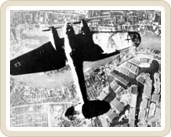 13/07/2011 - The Clydebank Blitz

On the nights of 13 and 14 March 1941, air raids by the German Luftwaffe destroyed the town of Clydesdale alsmost completely.

In commemoration of that event, Auchentoshan release 70 bottles of their acclaimed 12 Year Old. A little history lesson.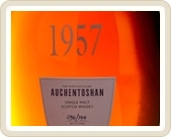 15/05/2011 - Auchentoshan 50 Year Old 1957

I would like to tell you a little bit more about the Auchentoshan 1957, the oldest Toshan bottled today at the respectable age of 50 years old. Read the full story here!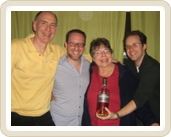 03/05/2011 - Doug C. - Canada

Today I received a wonderful story from a friend in Canada, who recently shared a bottle of Auchentoshan 12 Year Old with friends. I know Doug 'virtually' through Connosr, the online whisky community, where we both post tasting notes and share stories as well. Read the full story here!