Sunday 23rd February I hosted a Toshan Tasting to celebrate my 44th birthday. No less than 28 friends joined me. Some of them had to drive for more than two hours, which meant a lot to me. Some came to please me and not so much for the whisky, but all returned with raving reviews of the line-up. One person even called it his best Auchentoshan whisky tasting ever. There you go!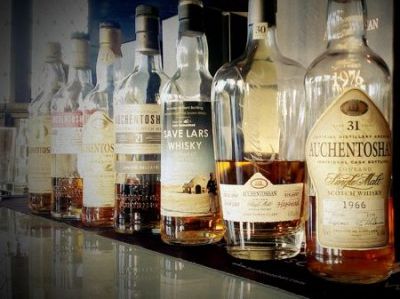 The line-up was indeed impressive. For this second edition of the Toshan Man Birthday Tasting, I opened up the following bottles from my collection:
1. Auchentoshan 10 Year Old (bottled 1980s)
2. Auchentoshan 14 Year Old Cooper's Reserve (bottled 2012)
3. Auchentoshan 21 Year Old (bottled 1990s)
4. Auchentoshan 21 Year Old (bottled 2010)
5. Auchentoshan 24 Year Old 1989 (bottled 2013) Save Lars Whisky
6. Auchentoshan 30 Year Old 1976 (bottled 2007)
7. Auchentoshan 31 Year Old 1966 Cask #1005 (bottled 1997)
8. Auchentoshan Cream Liqueur
As an encore, I also served the following dessert: the Auchentoshan Cream Liqueur Distillery Exclusive. But now whisky party is complete without the culinary magic of Chef Without Restaurant Inge Lanckacker. She upholstered the tasting with beautiful whisky infused snacks.
The Auchentoshan 10 Year Old has been sitting in the bottle for almost 30 years, so it is a distillate from the early 70s and you can truly taste that. Quite complex and rich, spicy and very fruity. A pleasant surprise (I had not yet tasted it myself, you see). But it lost its power quite quickly, so it was a pour and sip dram.
The Cooper's Reserve, however, needed some time to breath. It is a little sharp when just poured, but after fifteen minutes it softens up and displays a very aromatic nose and palate.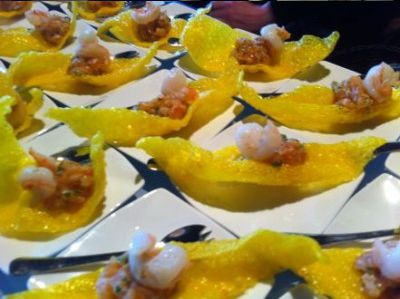 The two Auchentoshan 21 Year Old were tasted head to head. Most agreed that the nose of the older bottling was the most complex, while on the palate it was the other way around. But both were very good indeed.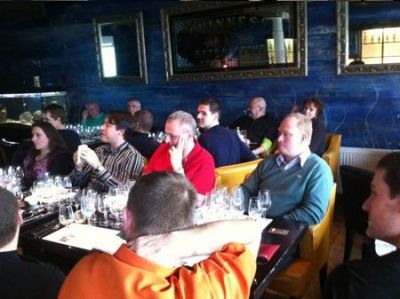 I do not need to explain about the Save Lars whisky, I take it? Not only a fantastic whisky that I selected with my friend Imanuel (we bottled the cask ourselves), but also bottled in honor of that fantastic Star Wars adventure we had in the Tunisian desert. Sorry, it is completely sold out now.
The highlight for me was the very fruity, completely devoid of wood Auchentoshan 1976, matured on bourbon casks for 30 long years. Such a subtle malt, it beggars belief. This is exactly the kind of Auchentoshan that makes me proud to be the Toshan Man.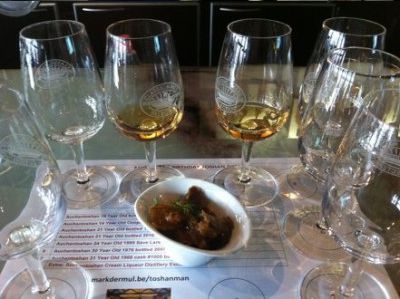 But the bottle most people had been looking out for was the one from 1966. More than 80% of the group was born after this one was distilled. Just putting it in perspective. This old style Auchentoshan, a 31 Year Old single cask, is simply sublime.
And while the audience got to watch my Whisky Rambling of the Auchentoshan 50 Year Old 1957 before it goes public, I poured the Cream Liqueur that was described as Nutella in the glass or milk chocolate with coconut. This is a liquid candy that goes down very well.
Boy, oh boy, what a party indeed. Those present will agree as they all said they would come back next year. Thanks to all the Toshan Men & Women who came down to my neck of the wood to make this birthday tasting one to remember. We had good stuff to sip, wonderful bites but most of all a whole lot of laughs.
May the Malt be with you!