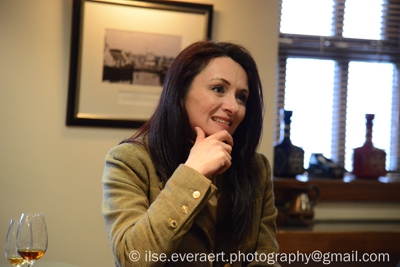 Rachel started her career in 1991 in the Scotch Whisky Research Institute where she learned the tricks of the trade from none other than Dr Jim Swan (who sadly passed away at age 75 on Valentine's Day 2017).
She joined Glenmorangie in 1995 as Quality Lab Manager, but would soon become Master Blender and Whisky Creator, working alongside Dr Bill Lumsden. During her 16 year tenure at Glenmorangie, she composed beauties such as the Glenmorangie Signet and the Ardbeg Uigeadail (whisky of the year 2009).
A grand lady in the whisky industry, no two ways about it.
Imagine my joy when I learned in November 2011 that she was to join MBD as Master Blender. As of January 2012 Rachel would start creating the new releases for Glen Garioch, Bowmore and Auchentoshan.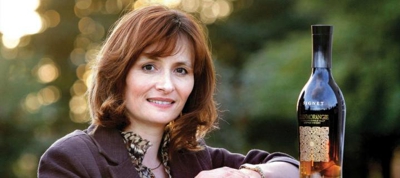 She immediately suprised us all with new Auchentoshan expressions for the duty free range, including the Springwood, Heartwood, Cooper's Reserve, Silveroak and Solera. In the course of her stint at MBD we also got the wonderful Blood Oak, Noble Oak and – at Bowmore – the Devil's Casks series and the Mizunara Oak. It goes without saying that Rachel's influence was unmistakable. No wonder she is affectionately called the First Lady of Whisky.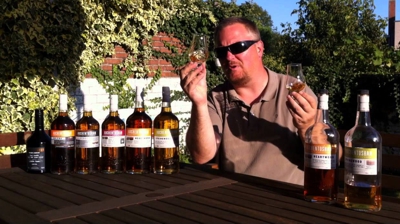 In 2014, when Niek, Ilse and I were working hard on our whisky book, we were offered the opportunity to interview Rachel. It was also a great excuse to go pick up our Auchentoshan 50 Year Old 1957 in person.
That interview is printed in the book, of course, but the video – which we taped to transcribe the interview later – has never been released. As a tribute to Rachel's work at MBD, I will create a Whisky Rambling of this 26 minute video soon. You will not want to miss that. It shows how passionate Rachel is about her calling.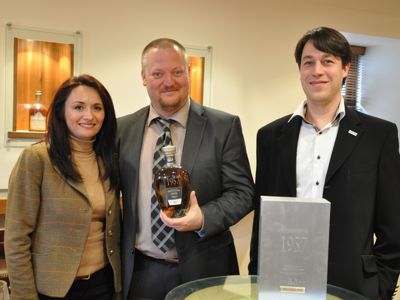 When a few years ago Beam and Suntory merged to become the world's second largest drinks company in the world (with Laphroaig and Ardmore joining the ranks), there was a shift in personnel as is wont to be. But Rachel stayed on and completed the rebranding of Auchentoshan into the New Malt Order. Her last release will be one I will (also) cherish: the Auchentoshan Bartender's Malt, created in collaboration with bartenders from all around the globe. For Bowmore, there is the Feis Ile 2017 bottling to look out for.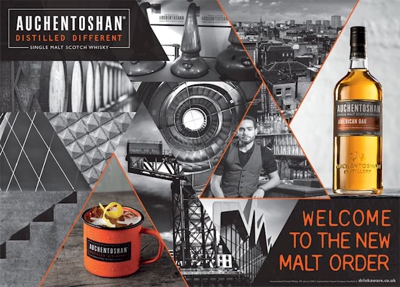 But on 1st March 2017, it will be Billy Walker's turn to welcome Rachel to the BenRiach's HQ. Rachel will take on the role of Whisky Maker and work her magic on the new releases of BenRiach, GlenDronach and Glenglassaugh. The BenRiach Distillery Company is part of Brown-Forman, another major player that also owns Jack Daniel's, that paid no less than £281m to acquire this Speyside trio in June 2016. Rachel's joining this company allows Billy Walker to take a step back. While the company has not (yet) confirmed this, Rachel says as much in the aforementioned article: 'Billy is moving on, so for me to follow in his footsteps to take a view on so many aspects of whisky creation was a good opportunity'.
Billy, you lucky b*st*rd! Aficionados of BenRiach, GlenDronach and Glenglassaugh: good things are coming your way!
To Rachel, from the bottom of my heart: best of luck with this new challenge. I am confident that you have left MBD – and Auchentoshan in particular – in very capable hands. Go for it and thank you!
You are forever in the heart of the Toshan Man!
May the Malt be with you!