It had been no less than three years since I had last visited the distillery. And it had changed, albeit only a little bit but still.
The logo was updated again - in line with the New Malt Order and their new tagline Distilled Different - as well as the colors inside the visitor center. Subtle, true, but unmistakable. Certainly upstairs in the bar, where a new mural could be found.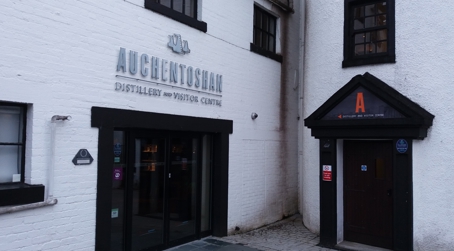 But I am ahead of myself. For we arrived a little before 9am, more than an hour before the official opening hours, but nevertheless found Wendy and Stevie waiting for us.
Stevie - a former police officer - would be our tour guide. And while I felt a tour was only a courtesy (I have had more than enough distillery tours to know the ins and outs), this one was actually quite interesting, as Stevie told us only a little about the production process (knowing that we already knew), but turned the whole experience into a history lesson.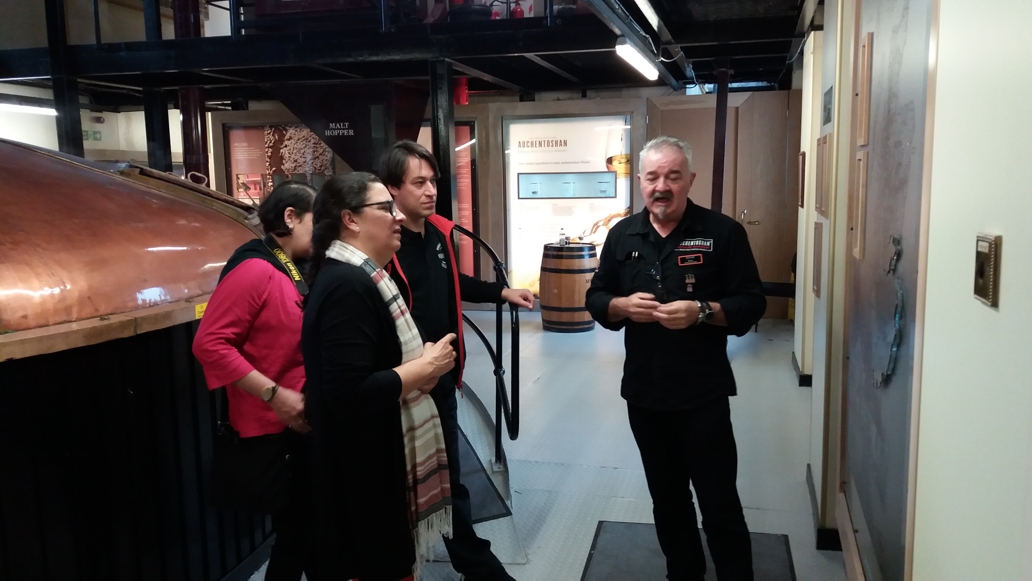 Little did I know how interesting that could actually be. Stevie explained about the historical importance of the neighborhood from pre-Roman times all the way up to World War II. It has to be said, this was a tour that we very much enjoyed!
Lo and behold! The Spirit Still was replaced sometime between our last visit and today. It looked very shiny, indeed.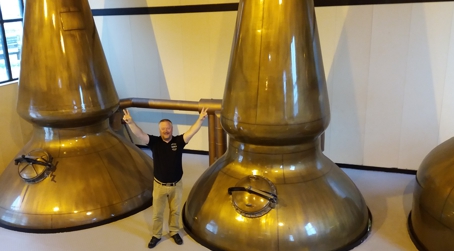 Once we arrived at Warehouse No 3, we got the opportunity to taste the Bottle Your Own cask available. It was an oloroso sherry cask #24 which yielded a wonderful Auchentoshan single malt.
Then Stevie invited us to the bar for a couple of drams - how I love the 12! - and an Auchentoshan & Ale, before allowing us to get some souvenirs from the shop.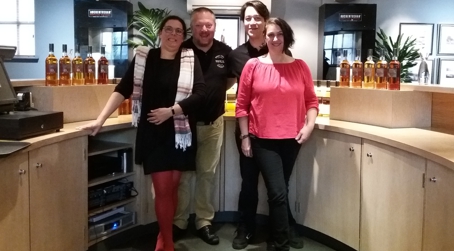 Yes, it's true, it really was only a quick stop for we had a plane to catch, but nevertheless very much worth it as always!